PARADE | Thu, 23 May 2013 06:07:34 -0700
In this weekend's issue of PARADE, Ken Tucker catches up with Stephen King, the rare author who has succeeded across genres—he has written best sellers as well as literary fiction—whose books have made the leap to film, TV, and the stage, and who has ...
View Complete Story
The Guardian | Thu, 23 May 2013 03:30:26 -0700
It may come as a surprise to the archetypical yummy mummy, clad in Brora and pushing her Bonton-clad tot to the yoga class, to learn that the Bugaboo – the pushchair of choice since Gwyneth Paltrow pushed baby Apple around Manhattan – was originally ...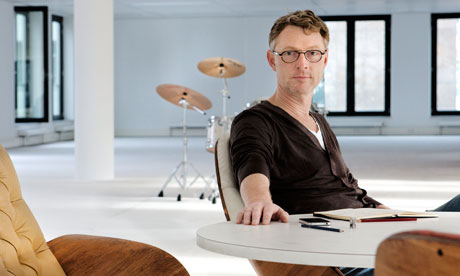 The Guardian
View Complete Story
New York Times | Mon, 20 May 2013 19:01:47 -0700
Halvard Solness, the driven title character in Ibsen's 1892 drama, "The Master Builder," might well approve of the forests of glittering towers sprouting all over Manhattan these days, those skinny glass boxes housing luxury condos by the hundreds. The ...
New York Times
View Complete Story
Esquire (blog) | Thu, 23 May 2013 13:02:59 -0700
There's a reason men stand guard over their grills: Fire is alive, wind is unpredictable, adjustments are always necessary. Plus, it makes you look knowledgeable and very busy. Since barbecuing is often a group affair that involves more than one thing ...
Esquire (blog)
View Complete Story