Steelers.com | Thu, 23 May 2013 13:01:33 -0700
The Steelers have signed the first of their two sixth-round selections of the 2013 NFL Draft, wide receiver Justin Brown . Financial terms of the four-year deal were not disclosed. Brown (6-3, 209), who was the 186th overall selection, played ...
View Complete Story
Pittsburgh Post Gazette | Thu, 23 May 2013 21:18:11 -0700
Gilbert wants that role, which would come in the form of the Steelers' starting left offensive tackle. Max Starks is gone, and auditions have begun for the job he held the past six seasons. "Obviously, the left side is more important, the quarterback ...
View Complete Story
Bleacher Report | Fri, 24 May 2013 03:50:32 -0700
The comparisons to Bob Sanders were inevitable for Pittsburgh Steelers rookie safety Shamarko Thomas. In fact, Thomas is basically Sanders' doppelganger. They share many traits, the most obvious among them is size. Sanders stands at 5'8", 206 pounds, ...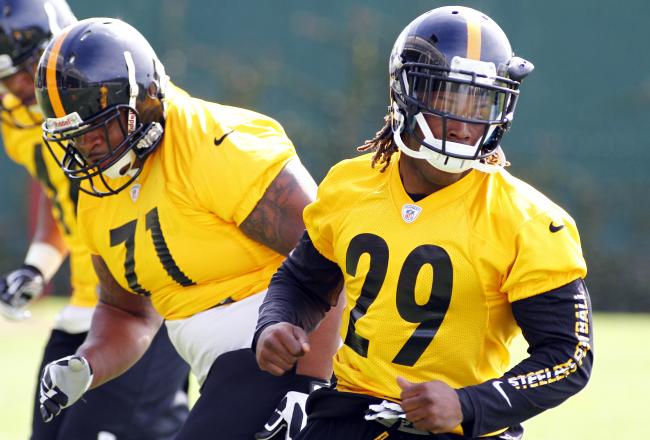 Bleacher Report
View Complete Story
CBS Local | Thu, 23 May 2013 20:03:07 -0700
PITTSBURGH (93-7 The Fan) – A lot of fans, media, and apparently teammates were critical of Steelers linebacker LaMarr Woodley last season. The Fan's Andrew Fillipponi does not think that the ineffectiveness can be traced to a particular injury late in ...
View Complete Story