USA TODAY | Wed, 22 May 2013 09:53:38 -0700
Game 1 in Miami: Heat 103, Pacers 102 (OT); Game 2 in Miami: Friday, May 24; Game 3 in Indianapolis: Sunday, May 26; Game 4 in Indianapolis: Tuesday, May 28; Game 5 in Miami: Thursday, May 30; Game 6 in Indianapolis: Saturday, June 1; Game 7 in ...
View Complete Story
Bleacher Report | Wed, 22 May 2013 20:52:31 -0700
The San Antonio Spurs and Memphis Grizzlies don't have time to worry about the challenge that lies on the horizon. That's probably just as well, since the opportunity to lose to the Miami Heat in the NBA Finals is hardly a just reward for fighting ...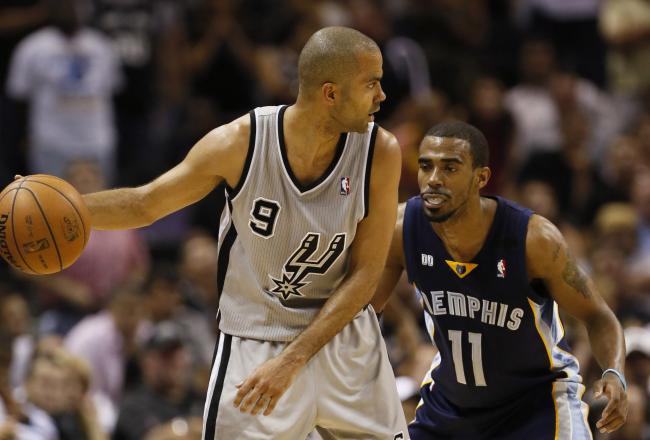 Bleacher Report
View Complete Story
USA TODAY | Wed, 22 May 2013 14:00:48 -0700
Frank Vogel and the Pacers want everybody to believe that they will open Wednesday's first game of the Eastern Conference Finals against the Miami Heat by matching Roy Hibbert on Chris Bosh and David West on Udonis Haslem. Except it's going to be the ...
View Complete Story
Deadspin | Wed, 22 May 2013 17:44:17 -0700
To help give you a basic understanding of what it was like back when the Miami Heat actually played basketball, we put together a list of news and notes from those bootstrapping days of mid-May. Ilya Bryzgalov got real about Philly. "How can we reach a ...
View Complete Story