Examiner.com | Wed, 27 Aug 2014 08:39:16 -0700
"Ghost Hunters" returns to the Syfy Channel this fall celebrating its tenth season on the network. Former cast member Grant Wilson returns as a special guest on the series' 200th episode, the Providence Journal reported today. "Ghost Hunters" returns ...
Examiner.com
View Complete Story
Huffington Post | Wed, 13 Aug 2014 12:41:15 -0700
If you've ever found yourself curled up on the couch, watching the cast of SyFy's Ghost Hunters poke around in some of the most haunted buildings in the world and thought, "I wish I could do that," then you're in luck. Amy Bruni, one of the stars of ...
Huffington Post
View Complete Story
Variety | Fri, 08 Aug 2014 13:44:57 -0700
Syfy has announced its 2014 fall programming schedule, featuring the return of an original series, two series premieres and the return of special horror-related events for October. Highlights on the schedule include "Ascension," a six-hour drama event ...
View Complete Story
Realscreen | Mon, 11 Aug 2014 14:22:34 -0700
U.S. network Syfy has unveiled its fall slate, featuring new unscripted offering Town Of The Living Dead and season 10 of Ghost Hunters (pictured). Town Of The Living Dead, which was previously announced at the Syfy's upfront in May, is produced by ...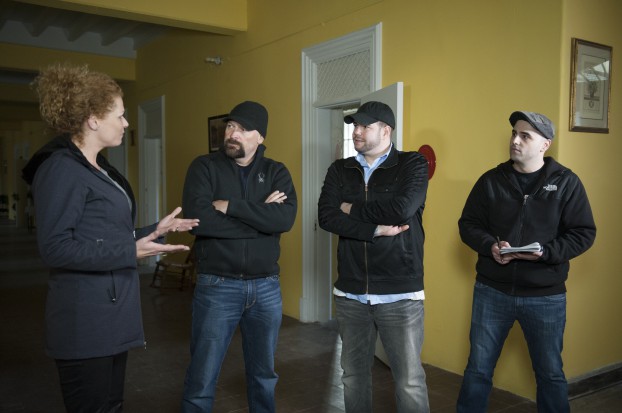 Realscreen
View Complete Story