Cincinnati.com (blog) | Tue, 30 Sep 2014 09:41:15 -0700
Syfy's "Ghost Hunters" look for "Phantoms of the Opera" at historic Music Hall in a Halloween week special airing 9 p.m. Oct. 29. A lot has been written over the years about the 1878 landmark being haunted by ghosts of people buried in two old ...
Cincinnati.com (blog)
View Complete Story
Cincinnati.com | Mon, 29 Sep 2014 20:56:15 -0700
The investigations looked a lot like those "Ghost Hunters" shows on cable, in which intrepid investigators stay up all night monitoring microphones and motion-detection cameras. Turns out, it's not as much fun as it looks on TV. Spending long nights in ...
Cincinnati.com
View Complete Story
Auburn Citizen | Sun, 28 Sep 2014 17:02:07 -0700
The convention, hosted at Auburn's Hilton Garden Inn over the weekend, was a gathering of ghost hunters, paranormal analysts, psychics, mediums and other related interests. Steve Brewer, convention chairman and co-founder of the Upstate Paranormal ...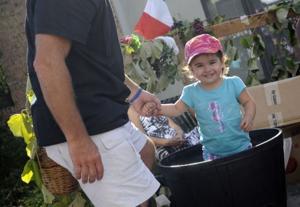 Auburn Citizen
View Complete Story
Examiner.com | Wed, 01 Oct 2014 17:49:17 -0700
Jason Hawes, lead investigator on "Ghost Hunters", has never made a secret of the fact that he also works for Roto-Rooter as a plumber. In fact, he has referred to it often and says the skills he has gained as a plumber serve him well in debunking ...
View Complete Story