STLtoday.com | Wed, 23 Jul 2014 12:47:23 -0700
Radio personalities Huggy Lowdown & Chris Paul heading to the Ambassador with a show Aug. 22; the pair are part of the "Tom Joyner Morning Show." Tickets are $20-$35 and are available through MetroTix outlets, metrotix.com, 314-534-1111 and at the ...
View Complete Story
NBCSports.com | Thu, 17 Jul 2014 15:02:04 -0700
Cousins, speaking with Bill Simmons of Grantland, was talking about Blake Griffin when the Kings center turned the discussion to Paul. Simmons: "I thought you guys had a little beef, right?" Cousins: "Nah." Simmons: "Nothing?" Cousins: "Just a little ...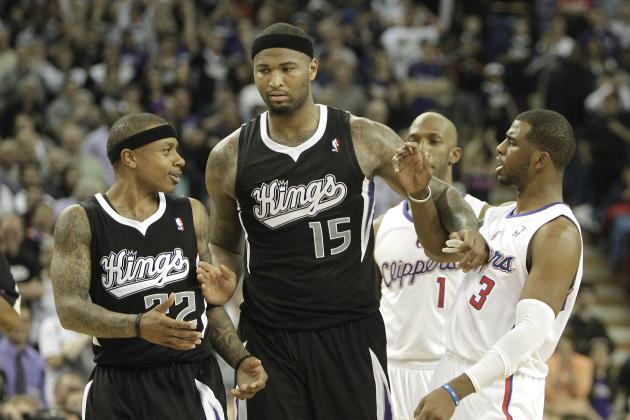 NBCSports.com
View Complete Story
CBS News | Fri, 18 Jul 2014 03:07:30 -0700
CBS News asked noted figures in the arts, business and politics about their experience in today's civil rights movement, or about figures who inspired them in their activism. Chris Paul, NBA Player, Olympic Gold Medalist, philanthropist. Please share ...
CBS News
View Complete Story
Fayetteville Observer | Fri, 18 Jul 2014 21:08:36 -0700
NORTH AUGUSTA, S.C. - After his E1T1 Elite squad beat Team CP3 on the second night of the Elite Youth Basketball League Finals at the Nike Peach Jam, shooting guard Antonio Blakeney was greeted in the handshake line by Chris Paul, who had ...
Fayetteville Observer
View Complete Story